Financial Reporting
StaffBooks provides reporting for virtually anything you can think of, track and react to events in your company before they happen.
Yes, there is an extensive financial reporting mechanism that will output graphs and charts in numerous different ways although what is unique to StaffBooks is the carful consideration to output relevant statistical data in places where you are creating the data, such as:
As you create rosters employee weekly and monthly hours out put in real time
Search your employees and search results output live stats such as last work days, last sick day and days worked this year
Search for your clients and search results provide ranking data on your best clients and how much work they have done lately
On every page of the system you will find relevant reporting data based on the task you are performing.
A full featured system dashboard outputs all critical information and required alerts including every interaction by any user in the system bringing to your attention any critical interaction.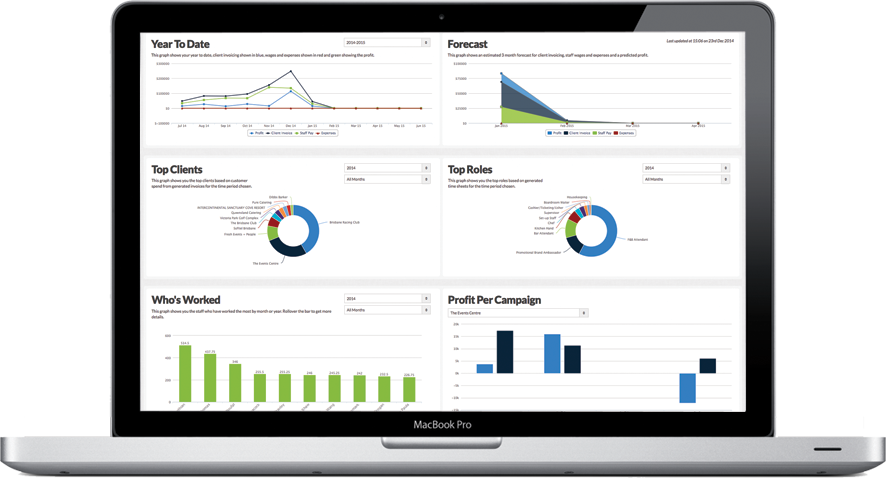 Financial and system reporting can be tailored to your requirements although as an overview into the reporting capabilities:
Track P&L for every campaign
Forecast roster and employee costs
Actual financial year employee and payroll costs
Role requirements and short fall
Employee weekly and monthly hours worked
Most profitable jobs - locations and clients.